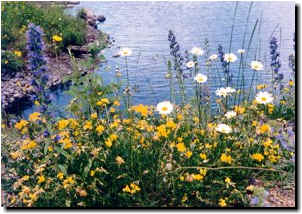 The club has 15 miles of roads and several miles of trails. All Club roads are available to hikers, bikers, equestrians and ATVs. In the winter the roads are used by snowshoers, cross-country skiers and snowmobiles.
Trail uses are varied and some trails do not accommodate motorized use. Especially, those that lead on to State Land. Wilderness trail experiences are promoted and respected by all members.
The majestic scenery and the abundant wildlife of the Club make photography a favorite activity among members. Moose, loon, fisher, pine martin, ducks, coydogs, and of course deer, have all been seen frequenting the club.
Camping is allowed on the property. We offer primitive sites for overnight stays. Campers can also be used on the club (in designated areas during big game season). Access to traditional Adirondack Lean-tos, on adjacent State property, is also available via a short hike.
Canoeing and boating are allowed on the waters of the Club. Club members can canoe any navigable stream such as the Hudson or Newcomb River. The Club also allows row boats and small boats with electric trolling motors on the Beaver Flow.
A Club Lodge is available to members and their guests. The Lodge sleeps six and has a small kitchen area for meal preparation.
Members can build camps/cabins on the property in designated lots. (See the section on Camps and Cabins)
Also, a day use area is provided on the shores of the Beaver Flow, complete with a picnic pavilion. The club often holds meetings, open houses, and family events at the pavillion.
The Club sponsors an annual Family Day, when members are encouraged to bring their families for food and fun. Family Day includes a fishing derby, games and educational outdoor activities.