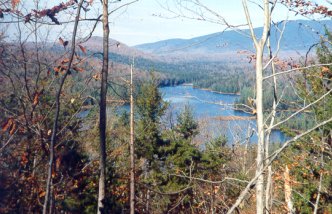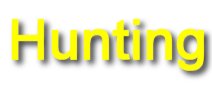 No bones about it: hunting white tail deer in the Adirondacks is a challenge and the Newcomb Sportsmen's Club, being located in the heart of this magnificent wilderness, presents the dedicated hunter with an unsurpassed test of his abilities. Extensive preseason scouting, physical conditioning that will allow the hunter to cover many miles of rough terrain, keen orienteering skills, the ability to read the wind and weather, adequate gear, a trustworthy trail companion, and a constitution than can endure long, cold watches are all certainly essential to a safe and successful hunt in this remote region.
However, with one buck per square mile, success is not always measured by the taking of a deer. A whitetail biologist, formerly with the New York State Department of Environmental Conservation said it well, "Go to the Catskills if you want to shoot deer, go to the Adirondacks if you want to hunt deer." That being said, the Adirondack whitetail deer tends to be larger in size, has a larger and wider spread rack and is more elusive.
True, each year it's only a few of our members that can tell you that they had a successful season in terms of what they dragged out of the woods, but universally the members will say that their days spent here on the Club's land were satisfying. Why? Because they found great pleasure in their "Adirondack Experience." Those that find it return year after year -- whether they shoot or even see a whitetail or not; those who don't leave discouraged. What is this "Adirondack Experience"?
Its about being able to place one foot in front of the other acre after acre, mile after mile without cutting a trail, intruding on somebody's back yard, or being distracted by the hum of a highway. It's about always having the high peaks on your horizon; it's about the expectation of seeing some rare wildlife; of feeling you're in a spot in a swamp where no one else has been before; about being faced with your own self reliance; of the adventure inherent in the possibility of being really lost in a spruce thicket (hopefully only a temporary situation).
The "Adirondack Experience" is, admittedly, difficult to describe, but it's there and makes one feel after a day's hunt that they have embraced something bigger than themselves and come away with a mind that is clearer, a body that is stronger, a character that has been refined and a spirit that has been renewed.
We invite you to come experience the "Experience."
Hunting is permitted in accordance with the New York State Department of Environmental Conservation Laws. All club members hunting on the Club property must carry a valid New York State Hunting License and observe all rules and regulations of the Conservation Laws. Hunting seasons, including black powder, bow and rifle, are all allowed on club property.