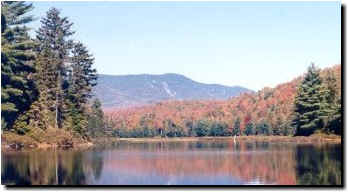 Open to a maximum of 85 full paying regular members, the Club promotes family use. Membership is for a one year term beginning September 1st and expiring on August 31st. Memberships are renewed annually. Membership is open to all persons regardless of race, creed, religion, national origin, or gender.

Full (Family) Membership (Includes immediate family members) – $790 per year payable in two semi-annual payments.
Junior Membership (offered to persons between the ages of 18 and 25) - $395/year
Guest Passes (Available to members only)- $50
The Club promotes outdoor sports and recreation in balance with the environment and supports New York State's and Federal conservation laws, rules and regulations.
Open House events are held for persons interested in the club at least twice a year. Check the Calendar of Events for our open house dates. Also, by appointment, tours of the property can be arranged for prospective members.
Our Membership Applications are now available for download. Adobe Acrobat Reader is required to view this file. Click on the following highlighted text to download the Membership Application or Adobe Acrobat Reader.
Below is a map of our Club Property